Turkish delight production line straight from the manufacturer and 10-40% below market price
Manufacture of turkish delights cooking lines of various capacities depending on your technological conditions, given productivity, budget. Keeping best traditions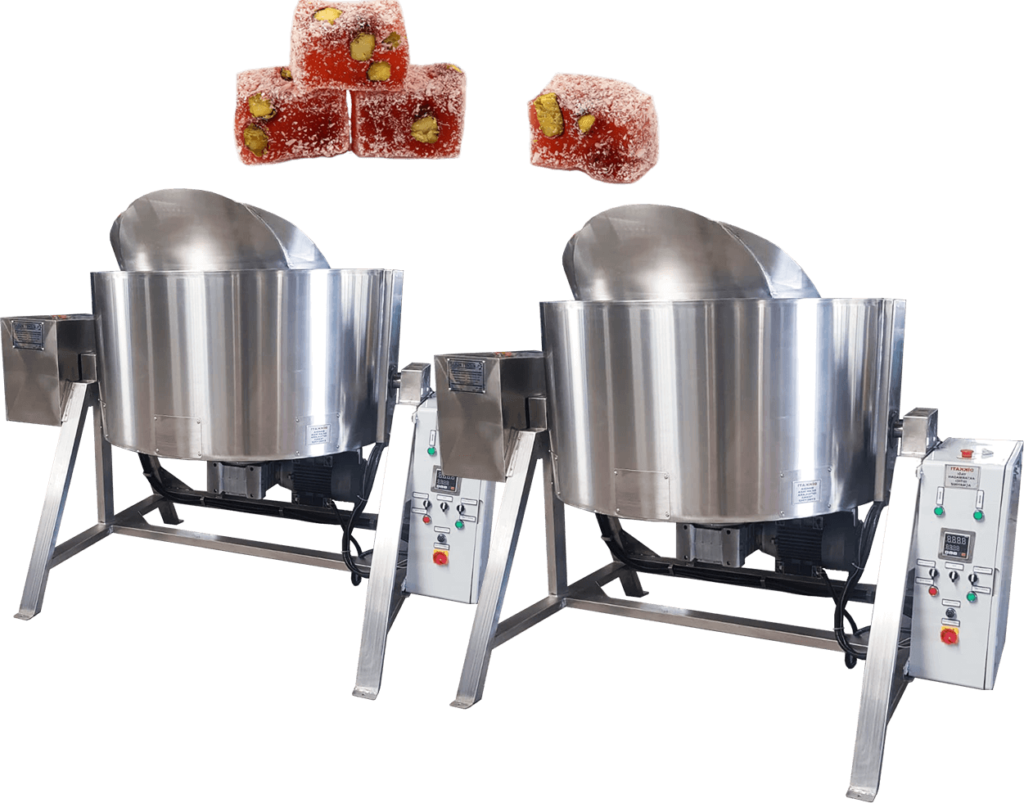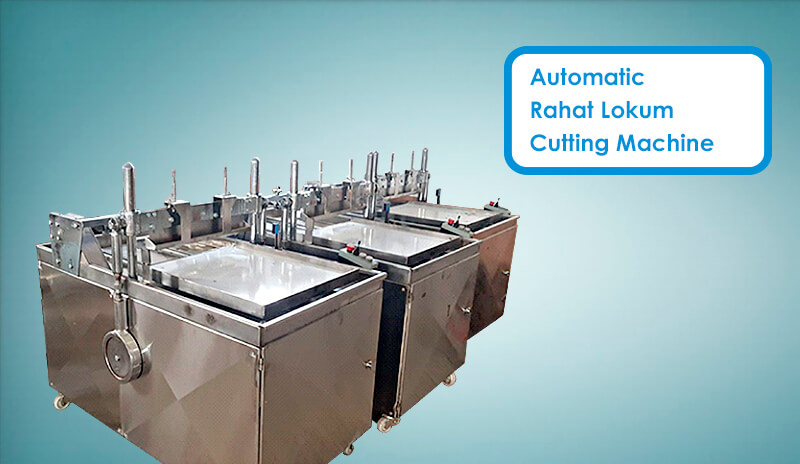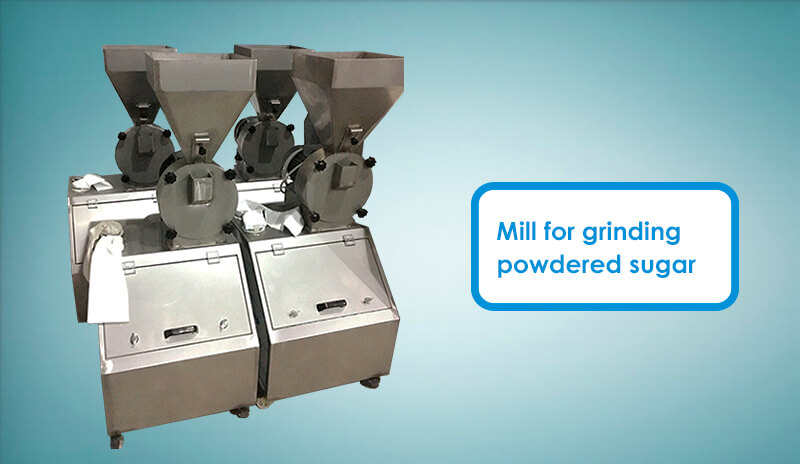 Description of turkish delight production line
Over the past 11 years, our company has developed and implemented many technical innovations to improve product quality, cost-effective production results while maintaining traditional Turkish delight production technologies.
As you know, oriental sweets were considered the best and most exquisite sweets at all times. But even among them there is a leader – the famous Turkish delight rahat-lokum.
Cooking machines are designed and manufactured by Kudret Makine in order to save costs and improve machine productivity and product quality. Operation of the cooking machine allows you to save production time, reduce the cost of the product by significant indicators.
Rahat Lokum cooking machine
The structure, including the main carrier, is completely made of AISI 304 stainless steel.

Author's development of Kudret Makine engineers.

The new type of cooking machine allows you to save production time by 2 times and reduce the cost of the product due to energy savings from 50% to 300% compared to gas systems.

Our own patent for production and the right to sell.

Special system for extracting steam outside the production room. The system avoids heating the production room temperature up to 50-70%.

Adjustable stirrer speed.

A more secure digital thermometer system on the control panel compared to gas-fired cooking machines.

The risks of pressure drops, explosion hazard are excluded.

An automatic temperature control device makes it possible to give each batch of product the right consistency and the same, uniform color.

The tipping system excludes hydraulics. The tipping unit is equipped with a motor and a gearbox only.

Cooking machine inclination control system.

Safety system that prevents excessive forward/backward inclination.

The cooking machine allows you to cook other products (jam, sauce …).

Insulating layer.

Motor reducer 3 horsepower.

Oil drain system.

The cooking kit includes a folding lid.

One employee is enough for service.

Total volume of the cooking machine: 175 liters.

Finished product volume: 100 liters.

Cooking machine inner area diameter: 90 cm.

Maximum temperature: 220 C⁰.

Dimensions LxWxH: 160x180x140 cm.

Weight: 480 kg.

Installed power: 30 kW.

Power consumption: 12-15 kW.

Voltage: 380V.

Capacity: 100 kg per batch.

Technical parameters can be customized at request.
Automatic Turkish Delight Cutting Machine
Dual speed control.

Product size adjustment.

The automatic machine is characterized by the automatic lifting of the knife up after cutting and the stand returns to its original position.

Adjustment of force of blow of a knife.

Safety sensor that stops the operation of the equipment when the hand is close to the knife.

Instead of a belt system, a gear motor is installed.

The knife drive lever is equipped with an advanced, durable system that is resistant to wear.

The structure is entirely made of AISI 304 stainless steel.
Mixer for whipping foaming soap solution
Construction entirely in AISI 304 stainless steel.

Motor speed controller.

Mobile castors.
Mill for grinding powdered sugar
Construction entirely in AISI 304 stainless steel.
Automatic sugar supply system, storage tank.
Auxiliary equipment for production line
Chrome work tables with marble tops.

Wooden Trays for Cooling Turkish Delight.

Chrome-plated rack for 15 rows.

Structures made of stainless steel AISI 304.

Dimensions and weight will be adjusted according to the Buyer's territorial conditions.

In order to save customers budget on logistics, we can provide auxiliary equipment drafts to customer's local steel and wood processing company so these equipment could be made there.
All other possible additional modifications of rahat lokum production equipment on behalf of the customer.
You can directly pack turkish delights in packaging equipment.
If you want to launch another confectionery production we can also offer you:
The full brochure of confectionery equipment
Find an equipment that suits you best and see full description of it
*Downloading time: 5 seconds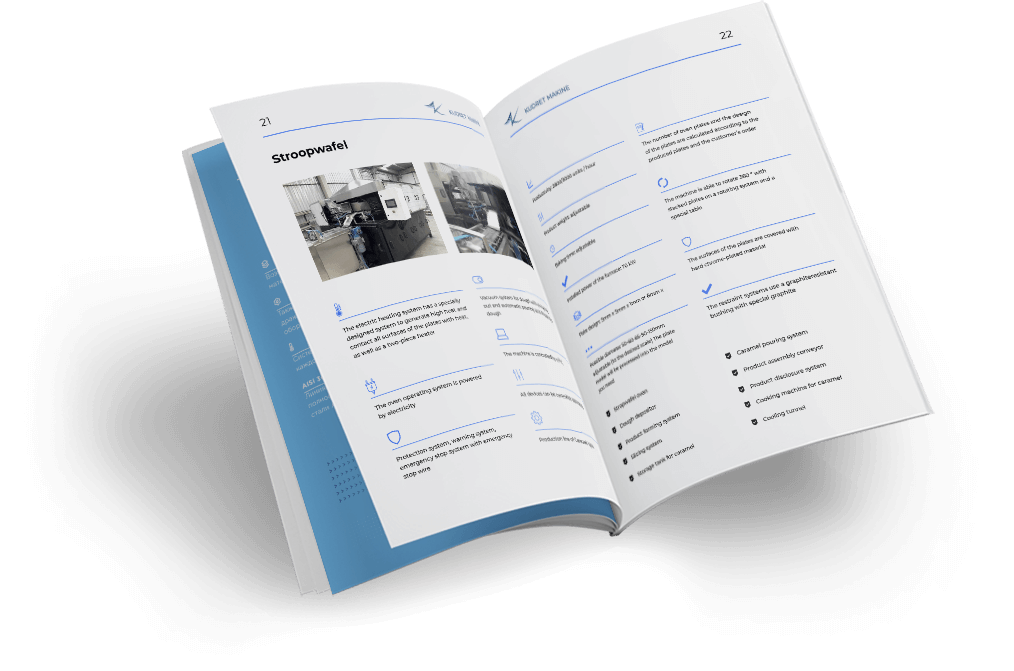 Kudret Makine manufactures and sells confectionery production equipment worldwide.
Our equipment works any type of energy source, economical and easy to operate.
We keep it fair, you get the production equipment straight from the manufacturer, without additional markup — hence you buy below market price.
We work with clients on any budget. From small businesses to large industrial corps including exporters. When manufacturing our production equipment we focus on the unique needs each customer.
We are enhancing market standards by proving that confectionery lines are not necessarily expensive. We have various options for machinery— from economical models to multifunctional, pre-programmed models with multi tasking capabilities.
years at the market of confectionery equipment
times improved production technology
Kudret Makine is leading Turkish company manufacturer of confectionery equipment using European quality. Our company provides a wide range of design, installation and maintenance services. Our own manufacturing facility is equipped with all the necessary machines, mechanisms and devices. Working with us, you will forget about the constant replacement of equipment, which will save your budget in the future!
Why is it worthy to work with us
INSTALLATION AND TRAINING
commissioning works services of highly qualified experienced technologists for any period
OUR PRICES ARE 10-40% BELOW THAN MARKET PRICES
our own manufacturing facility and a large assortment
all constructions are made of
stainless steel AISI 304 and AISI 316
you will reduce 30% of the operational expenses per month due to electricity savings. Overload and short circuit protection
logistics and customs clearance
GEOGRAPHIC MAP OF OUR CUSTOMERS