Food packaging machines straight from the manufacturer and 10-40% below market price
Manufacture of packaging equipment of various capacities depending on your technological conditions, given productivity, budget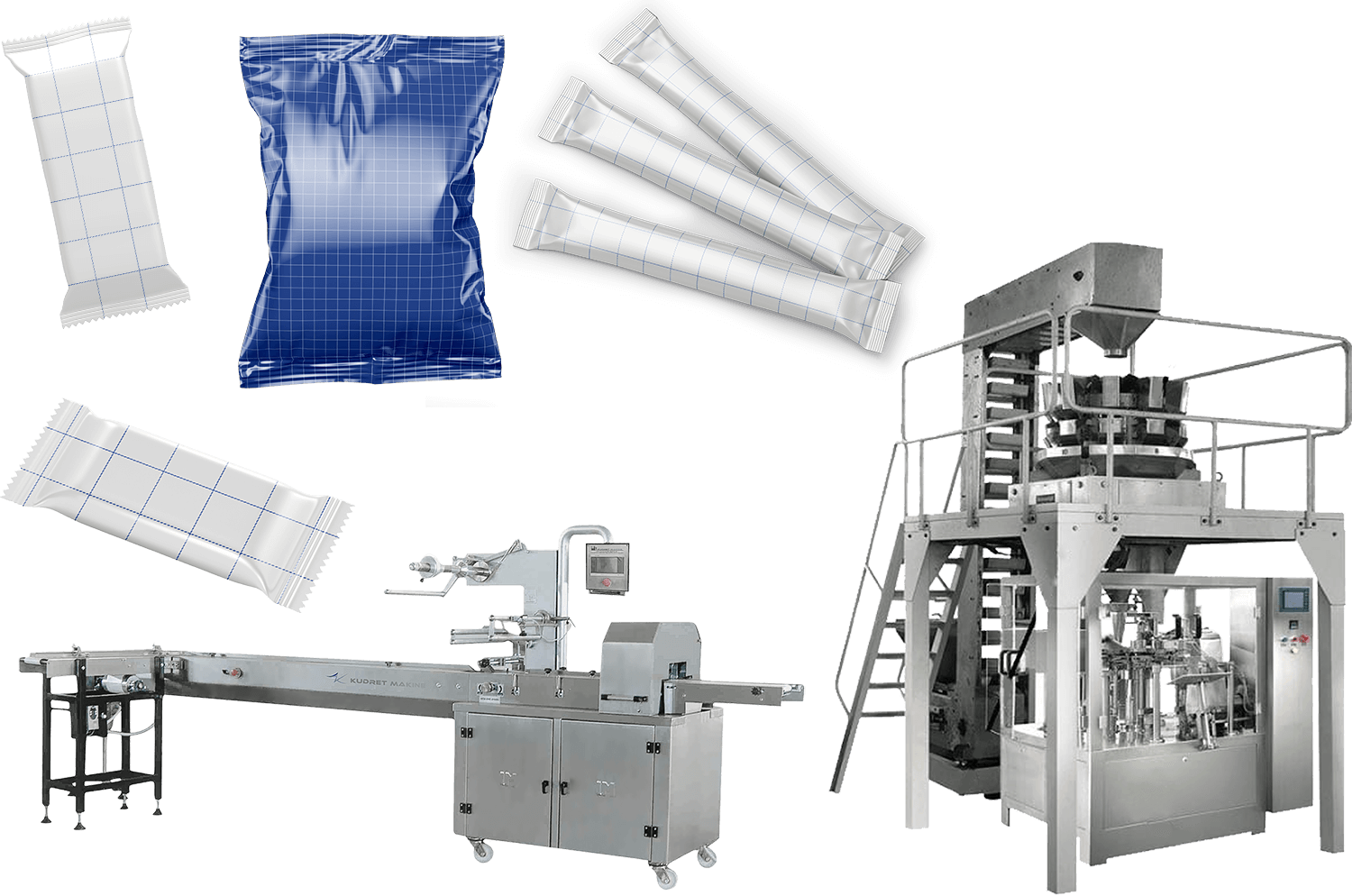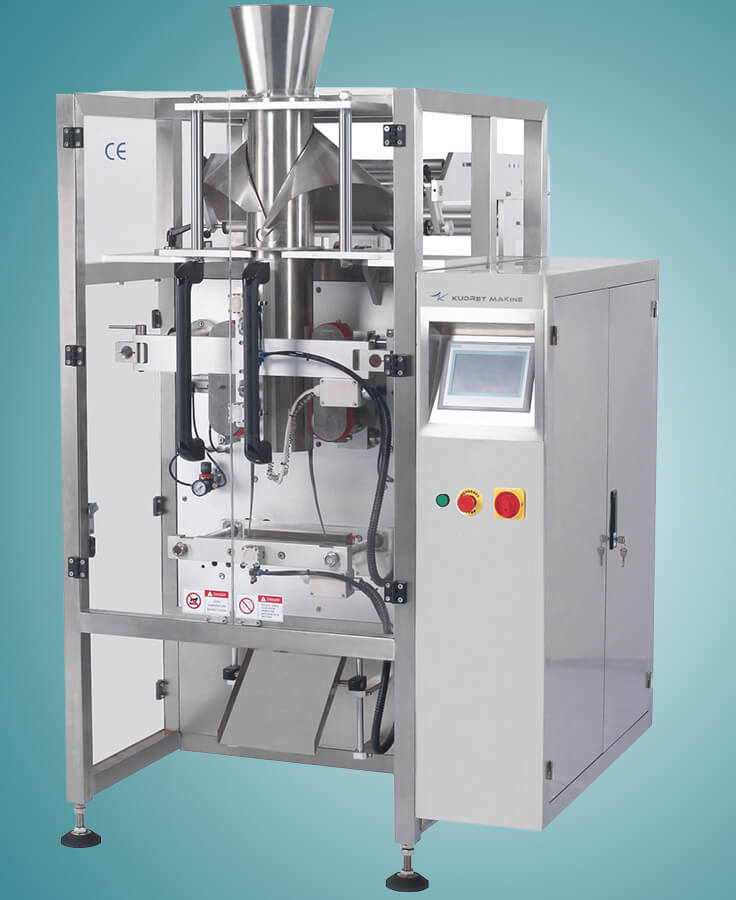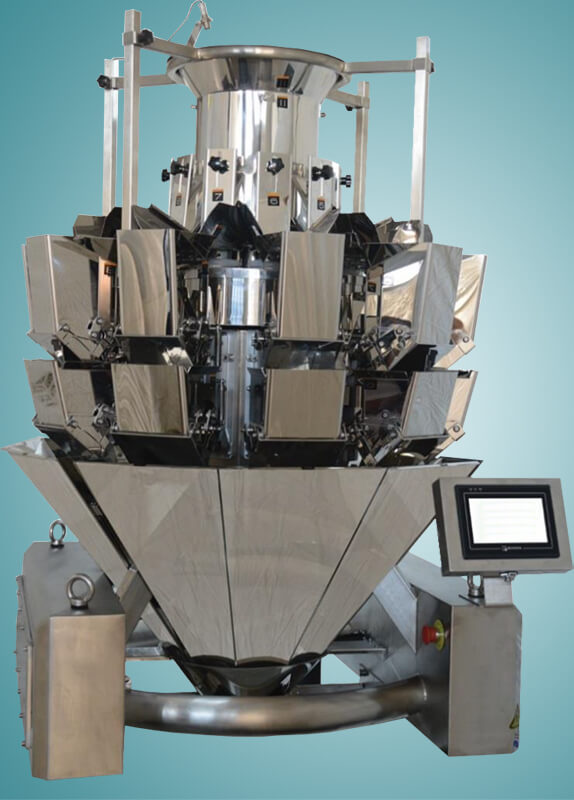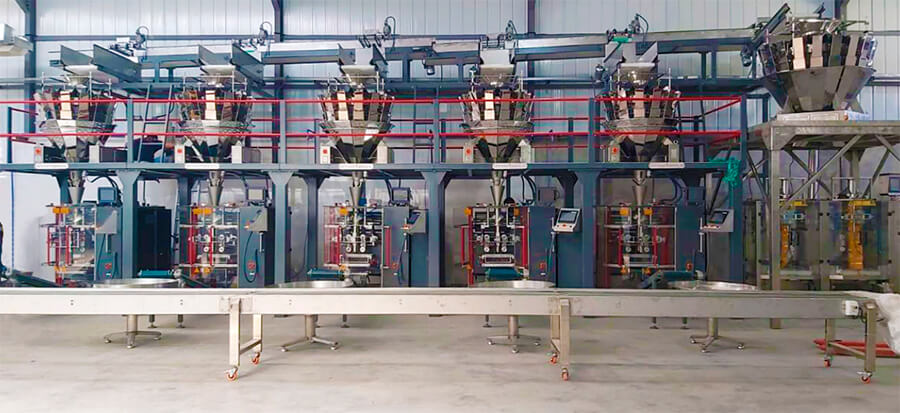 About packaging machines
There are two types of packaging machines: horizontal and vertical packaging machines. Both are used for packing different products. Our company manufactures and sells both types of packaging machines.
Vertical packaging machines
are used for packaging various products (food and non-food) in packages of different styles, which are formed by a packaging machine from a roll of film.
The direction of movement of the film on the tube of the packaging machine is vertical – down.
Vertical packaging machines work in two different directions:
Intermittent motion for normal speed;
High-performance continuous motion designed for high-speed requirements.
Kudret Makine packaging machines are the first in Turkey in their mechanics, digital electronics and technology. Efficiency is the most important aspect of Kudret Makine packaging machines. They can be designed in any required size. Thus, it is considered evidence of seal quality, effectiveness and weight sensitivity. They work in compliance with strict security measures and are designed for round-the-clock work.
They are suitable for different types of filling systems; multi-head scales, linear scales, volumetric dosing systems, screw loading devices.
Horizontal packaging machines
are designed for packaging tall and narrow products of various sizes.
Horizontally packing machines are arranged on the principle of horizontal placement of the main parts of the machine, feed mechanism, shaper package and trim system. The machine uses the principle of flow packaging "Flowpack". With a single packaging scheme, there are many technical solutions.
The technology for producing packages is approximately the same: a sleeve is formed from a film roll into which a product is fed using a feeding device, then the package is cut.
The flow-pack machine is suitable for packaging products in a Correx backing, group packaging of wafers, food and non-food products.
Productivity is from 100 pieces. up to 500 pcs. per minute.
Thanks to the use of two frequency-controlled drives, it became possible to set length parameters and packing speed via the PLC controller interface. This solution allows you to reduce the amount of marriage and improve the quality of packaging.
Additionally, it is possible to equip the machine with a thermal sensor, a labeling machine, a gas filling function, a stainless-steel case, etc.
All other possible additional modifications of packaging equipment on behalf of the customer.