Fruit and vegetable chips production line straight from the manufacturer and 10-40% below market price
Manufacture of products drying lines of various capacities depending on your technological conditions, given productivity, budget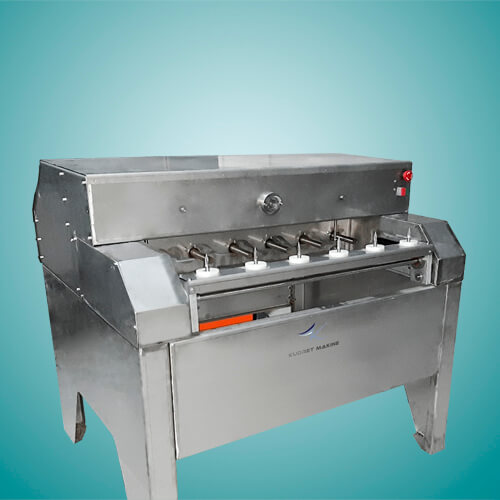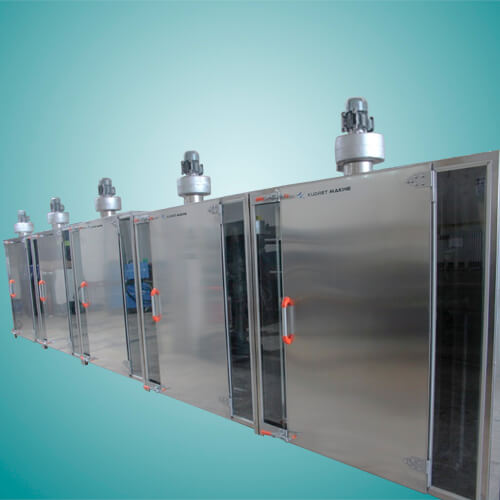 About production line
Fruit and vegetable chips are a high-quality food product with high dietary and taste properties. Due to its valuable nutritional properties, lack of fat, this product is very popular in the world market and therefore is recommended all over the world by the best experts in the field of nutrition.
An ideal snack for adults and children. These chips are great for school breakfasts, picnics, and it is also a great way to offer fruits to children in an original way.
Filtration machine. The main body is made of stainless steel AISI 304, a tape made of stainless wire mesh, nozzles for water, an air duct for filtering water.
Tanker for preparing water for filtration. Made of high-quality stainless steel AISI 304. At the bottom there is a water outlet valve and a stainless-steel pump that rinses the water for filtration.
Machines for peeling and slicing. These are stainless-steel machines that peel and cuts products in a given shape. Cut thickness is adjustable. Blades are easily replaceable.
Stainless steel table. It is made of stainless profile and stainless-steel sheet. Equipped with casters. It is used to line up sliced ​​products in a drying tray.
Dehumidification (drying) cabinet is unique in the function of drying the product with heated air, unlike conventional drying cabinets, which, like in an oven, simply heat the spirals. Here, heated air flows evenly dry all products and draw air out, there is a constant circulation of heated air, which ensures the drying of the product while maintaining all the vitamins and taste. PLC temperature control system. Touch screen. Stainless wire mesh tape.
Dimensions, performance and other parameters are customized according to requirements.
All other possible additional modifications of fruit and vegetable drying equipment on behalf of the customer.
The full brochure of confectionery equipment
Find an equipment that suits you best and see full description of it
*Downloading time: 5 seconds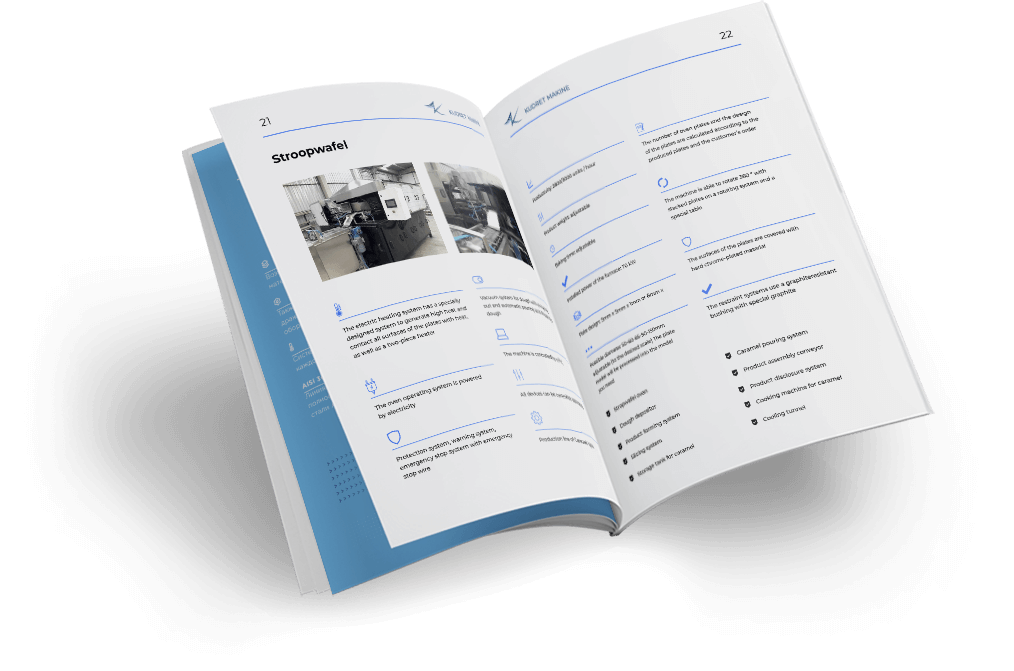 Kudret Makine manufactures and sells confectionery production equipment worldwide.
Our equipment works any type of energy source, economical and easy to operate.
We keep it fair, you get the production equipment straight from the manufacturer, without additional markup — hence you buy below market price.
We work with clients on any budget. From small businesses to large industrial corps including exporters. When manufacturing our production equipment we focus on the unique needs each customer.
We are enhancing market standards by proving that confectionery lines are not necessarily expensive. We have various options for machinery— from economical models to multifunctional, pre-programmed models with multi tasking capabilities.
years at the market of confectionery equipment
times improved production technology
Kudret Makine is leading Turkish company manufacturer of confectionery equipment using European quality. Our company provides a wide range of design, installation and maintenance services. Our own manufacturing facility is equipped with all the necessary machines, mechanisms and devices. Working with us, you will forget about the constant replacement of equipment, which will save your budget in the future!
Why is it worthy to work with us
INSTALLATION AND TRAINING
commissioning works services of highly qualified experienced technologists for any period
OUR PRICES ARE 10-40% BELOW THAN MARKET PRICES
our own manufacturing facility and a large assortment
all constructions are made of
stainless steel AISI 304 and AISI 316
you will reduce 30% of the operational expenses per month due to electricity savings. Overload and short circuit protection
logistics and customs clearance
GEOGRAPHIC MAP OF OUR CUSTOMERS