Tunnel ovens straight from the manufacturer and 10-40% below market price
Manufacture of tunnel ovens, belt type roasters of various capacities depending on your technological conditions, given productivity, budget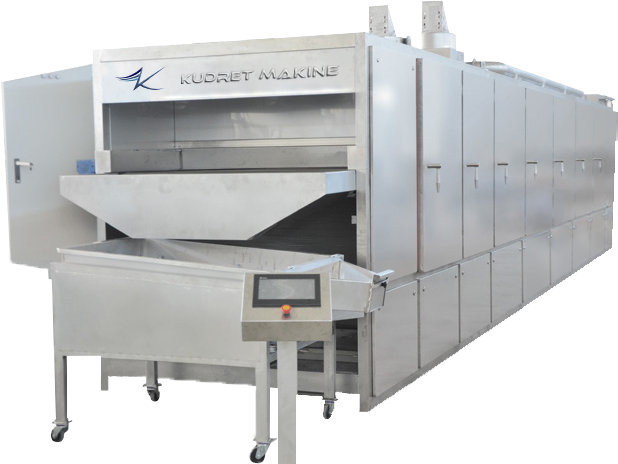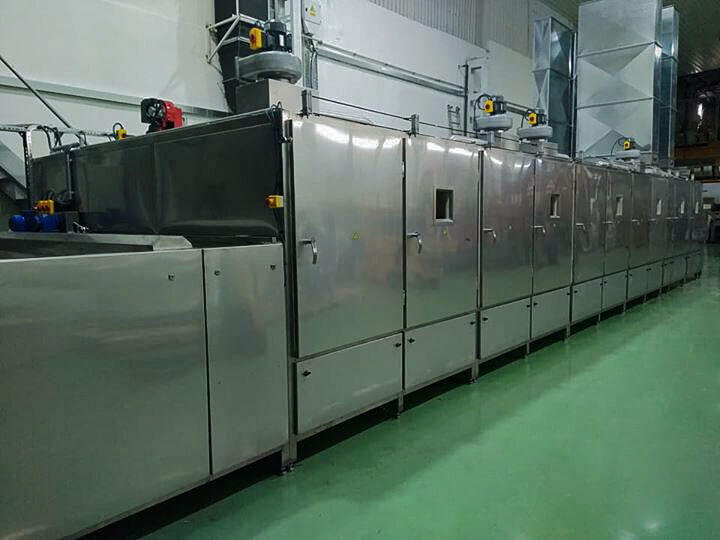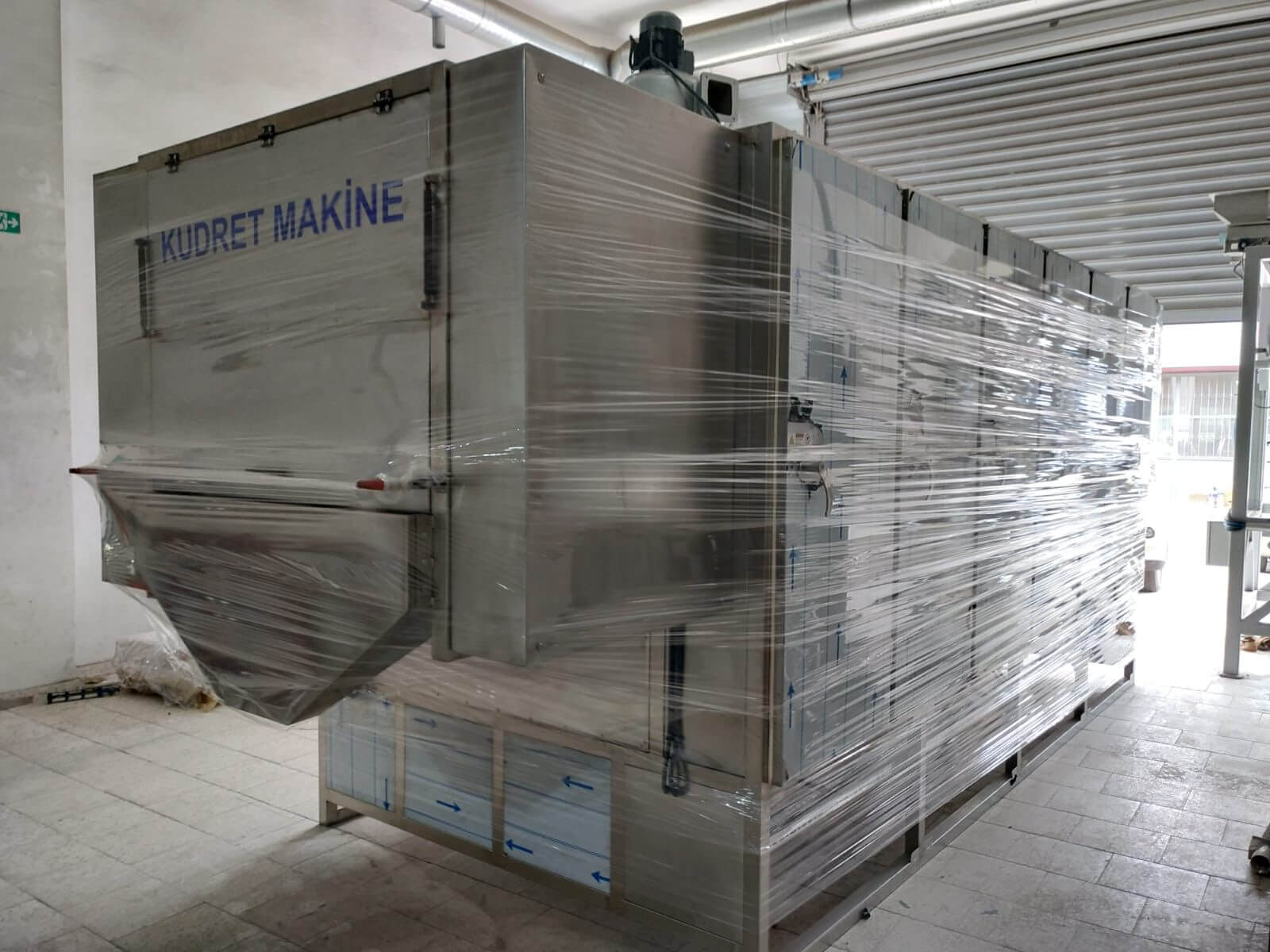 Description of tunnel ovens
Tunnel ovens are universal and are used for continuous heat treatment (roasting, frying, drying) of all types of seeds and nuts.
The shelf life of the product increases from 6 months to 1 year, while maintaining the taste of the product.
Complete automation of the drying process.
High degree of roasting/drying of a product. The ovens have several drying zones, a separate ripening zone and a cooling zone, which allows you to build an optimal technological map for different types of products and avoid temperature shocks when loading the product into the oven, so the resulting products have excellent taste quality. Tunnel ovens also have product alignment system for the best processing of nuts, seeds, flakes and other products.
The uniformity of roasting inside the layer is ensured by the variable direction of blowing the product with hot air from bottom to top in the first zone, from top to bottom in the second zone, and so on by zones, depending on the model of the oven.
The ability to memorize up to 200 recipes.
Service staff – from 1 to 2 people.
Significant savings on gas or diesel fuel consumption with modern thermal insulation and with special design of heat exchangers, heat goes over the entire area of ​​the oven.
Multilanguage control panel PLC.
The product is fed onto a conveyor belt (stainless steel mesh) automatically. The removal of products from the conveyor belt also occurs in automatic mode, which allows you to fully automate the drying process.
The conveyor belt is cleaned automatically by the belt cleaning system. The belt cleaning system has an independent drive.
Usually it is used for peanuts roasting, nuts roasting, cashew roasting, chestnut roasting, hazelnuts roasting, flakes drying, granola drying.